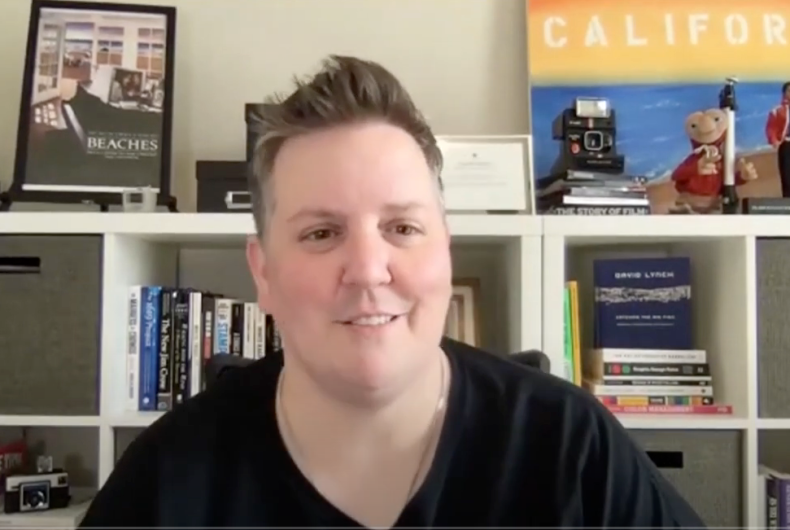 Tara Bordeaux knows firsthand what a difference a positive teacher-student relationship can make. That's because as a teenager, a teacher reached out and changed the course of her life — simply by having one impactful conversation. 
"I dropped out of high school, and one of my 11th grade teachers came to see me at my job at McDonald's to talk to me about coming back to school," Tara recalled during the recent fireside chat, "Prioritizing Student Wellbeing." "What she didn't realize is that that moment meant everything to me. That was the day I wanted to take my life."
The care expressed by Tara's teacher ultimately helped her to see a way forward from the lowest point of her life. Tara went on to work in the film industry for almost a decade before making a career pivot to becoming a teacher herself. For the past nine years, she has imparted her knowledge about photography and animation to high schoolers while also picking up accolades such as 2018 Texas Teacher of the Year. And, Tara and her students were featured in an emotionally charged episode of "Queer Eye" that was filmed during COVID-19. 
Tara believes strongly in building connections with her students. "When I became a teacher, it was important to me that I saw every student," she says. "It's important to do what we have to so that a kid feels important and that their voice matters. If you don't have that trust, it's hard to get them to learn from you."
Here at Along, we know that building positive teacher-student relationships has long-term impact on both students' and teachers' wellbeing, motivation and engagement. Years of research also backs this up. So, we partnered with Teach Plus to present the "Prioritizing Student Wellbeing" event as a way to spotlight not just National Mental Health Awareness Month, but to discuss how critical it is to focus on wellbeing in our classrooms all year long.
Creating these important teacher-student connections doesn't have to be complicated. It can start with simple actions that show students that they matter. Tara says that it's "small bites" that can have a big impact. "To see and know your students, you start by just observing your students. And it's simple things like an authentic high five because they did a great job that day," she says. "It's asking them how they are doing. If they're having a bad day, acknowledge it. Start small—you don't have to be an expert at a smile."
Tara shared that journal writing is a particularly effective tool in her classroom. Her students can write or draw—anything they like to express themselves and how they are feeling that day—and can fold their pages in half if they don't want Tara to read the entry. "It's not about the grade. It's to get to know them. You just let them share," she explains. "Students don't need a voice; they have one. They just need an opportunity to open up. We need to not just see them, but hear them."
Watch the full fireside chat here.