Website Privacy Notice
Last Updated: January 9, 2023 (summary of updates)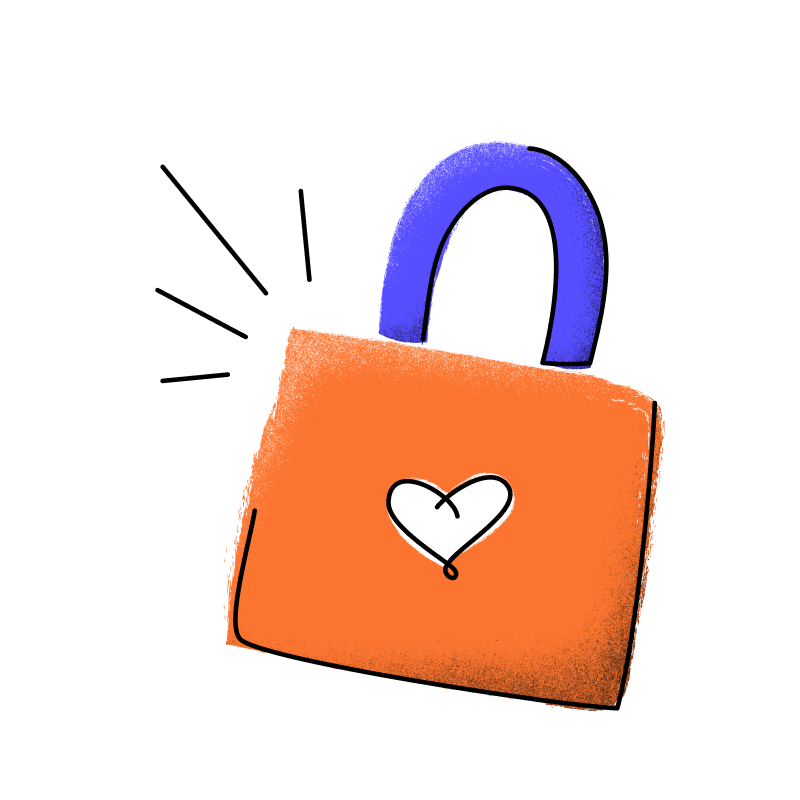 This Website Privacy Notice applies to visitors ("Visitor", "you") to along.org (the "Website"), which is operated by Gradient Learning , a California nonprofit public benefit organization and 501(c)(3) nonprofit organization ("Gradient Learning", "we", "us" and "our"). This Privacy Notice explains how we collect, use, and disclose personal information about you specifically when you visit the Website, receive an email from us, or anywhere we gather information from you and refer you to this Privacy Notice; it supplements our Privacy Policy, which applies to teachers and students who register to use Along (the "Services"), as well as school administrators of schools where those teachers work, and parents / legal guardians of student users. This notice does not apply to personal information relating to our employees, contractors, or other personnel.
Note: When a student registers for or logs into the Services ("Student User"), we use a cookie so we don't use or disclose Student User personal information for advertising purposes or to create a profile of the student's usage of the Website in accordance with our Privacy Policy and our commitment to the Student Privacy Pledge. 
1. Data We Collect
When you visit the Website, we collect the following personal information (collectively, "Website Visitor Information"):
a) From You
We collect certain personal information from you when you provide it to us directly. For example, when you sign up to receive our newsletter, you provide us with your first and last name, and your email address, or you may provide us with your mailing address if you participate in a promotional marketing event.
b) From Your Browser or Device
Log.

When you visit our Website (whether on your computer or on a mobile device), we gather certain information automatically and store it in log files. This information includes IP addresses, referring/exit pages, date/time stamps, clickstream data, login/logout times, and duration of time spent on our Website.

Device.

In addition to log data, we collect information about the device you're using to access the Website; this includes the type of device, browser type, operating system, settings, unique device identifiers, and crash data that helps us understand when something goes wrong.

Cookies.

We use cookies (small text files sent by your computer each time you visit our Website that are unique to your account or your browser) and similar technologies to identify your device. This information allows us to, for example, understand how often you use the Website, where you are accessing the Website from, and events that happen on the Website.  Please see our

Cookie Policy

for more information.

Pixels.

We use pixels, which are a type of technology placed on a website or within the body of an email for the purpose of tracking certain activity, such as views of a website or when an email is opened.

Click-through URLs. If you receive newsletters, updates, or other information from us, our emails may use a "click-through URL" linked to content on our sites. When you click one of these URLs, they pass through a separate web server before arriving at the destination page on our sites. We use this click-through data to help us understand how recipients respond to, or interact with, our emails. If you prefer not to be tracked in this way, please do not click text or graphic links in emails you receive from us.
Summary

When you visit our website or receive an email from us, we collect certain information from you to provide our services. This includes information you give us directly, such as your first and last name; information provided from your browser or device, like log data and cookies.
2. Use of Your Data
Gradient Learning uses your information for the following business purposes only:
a) Website Visitor Information
We use the personal information we collect about visitors to our Website as follows:
To provide and maintain the Website, including understanding the content that Visitors find valuable.

To provide information you've requested, such as our newsletter.

To communicate with you (for example, to respond to an email or submission from you).
b) Other Service Information
We use information from third-party online services like Facebook and LinkedIn (collectively, "Other Services") to understand the particular materials that we posted or linked to that users of those Other Services found most valuable and to inform our marketing efforts.
c) Advertising
Our Website does not include advertisements for third-party goods and services.
However, for visitors other than Student Users, we may use third-party advertising cookies on our Website in order to help us deliver advertising about Along on third-party sites, including on Other Services. Under California law, this practice is considered to be "sharing" of personal information and may also be deemed a "sale" of such information. You can opt out of this practice by clicking this Do Not Sell or Share My Personal Information link or the link provided in the footer of the Website and turn off the toggle switch for Marketing and Social Media Cookies. You can also opt out by broadcasting the Global Privacy Control ("GPC") signal from a supported browser (see Section 4(c) for more information).
Summary

We take your privacy seriously. In limited cases, we might use your personal information for certain business purposes—such as contacting you to answer questions that you've submitted to our team or helping us understand which parts of the website are most valuable. We do not advertise third-party goods or services but may advertise Along on other websites.
3. Disclosing Your Data
Except in the instances listed below, we will not disclose your personal information to others unless you consent to it. However, we disclose your information in the following ways:
a) Service Providers and Vendors
Gradient Learning works with vendors, service providers, and other partners that help us provide the Website by supplying services on our behalf. These services include, for example, sending emails, performing statistical analysis, database management services, database hosting, providing customer support software, and security. While providing these services, our service providers may have access to your information, including personal information. Our service providers include the Chan Zuckerberg Initiative ("CZI"), with whose support we provide the Services and this Website. 
b) Legal and Safety Reasons
We may disclose information if we believe in good faith that it's necessary (a) in connection with any legal investigation; (b) to comply with relevant laws or to respond to subpoenas or warrants served on us; (c) to protect or defend our rights or property or users of our Services or others; and/or (d) to investigate or assist in preventing any violation of the law.
c) Reorganization, Sale, or Merger
We may disclose your information in connection with a merger, reorganization, or sale of all or a portion of our organization or assets related to Gradient Learning. In the event of a merger, reorganization, or sale of assets, the buyer or other successor entity will continue to be bound by the terms of this Privacy Notice.
Summary

Except for the cases listed in this section, we will not disclose your personal information without your consent. There are certain cases where we might need to disclose anonymized information with third parties — for example:

To allow service providers, including CZI, to provide you with Along's website.  

To disclose information that we believe is necessary for legal and safety reasons.
4. Your Choices Regarding Your Personal Information
We provide a variety of ways for you to control your personal information, including choices about how we use that data. In some jurisdictions, these controls and choices may be enforceable as rights under applicable law. 
a) Access, portability, correction, and deletion:
Access personal information. You can ask us for a copy of your personal information, including in a machine-readable form (data portability).

Change or correct personal information. You can also ask us to change, update, or fix inaccurate personal information in certain cases, subject to our legal obligations and lawful exceptions.

Delete personal information. You can ask us to erase or delete all or some of your personal information subject to our legal obligations and lawful exceptions.
To make such requests, contact privacy@along.org. In the email, please provide us with your name, state in which you live, which of the above rights you would like to exercise, and sufficient information that allows us to reasonably verify that you are the person about whom we collected personal information. Please also let us know if you have questions or concerns related to exercising any rights you have under applicable law.
b) Object to, limit, or restrict use of personal information:
Communications preferences. You can opt out from communications with Gradient Learning at any time via the unsubscribe link in emails from us.
Targeted advertising and data sale / sharing. As described in Section 2(c) of this Privacy Policy, for visitors other than Student Users, we may use third-party advertising cookies on our Website to help us deliver advertising about Along on third-party sites. Some privacy laws define data "sales" broadly to include such practices (and under California law, this practice is considered to be "sharing" of personal information). You may opt out by using the controls described in Section 2(c) above or by using a browser Global Privacy Control as described below.
Profiling and automated decisionmaking. Some privacy laws provide a right to opt out of profiling or automated processing in furtherance of decisions that produce legal or similarly significant effects concerning the consumer. Gradient Learning does not engage in such profiling or automated processing.
c) Browser or platform controls
Cookie controls. Most web browsers are set to accept cookies by default. If you prefer, you can go to your browser settings to learn how to delete or reject cookies. If you choose to delete or reject cookies, this could affect certain settings or features of our website. Please see our Cookie Policy for more information.
Global Privacy Control. Some browsers and browser extensions support the "Global Privacy Control" (GPC) or similar controls that can send a signal to the websites you visit indicating your choice to opt out from certain types of data processing, including data sales and/or targeted advertising, as specified by applicable law. When we detect such a signal, we will make reasonable efforts to respect your choices indicated by a GPC setting or similar control that is recognized by regulation or otherwise widely acknowledged as a valid opt out preference signal.
Do Not Track. Some browsers include a "Do Not Track" (DNT) setting that can send a signal to the websites you visit indicating you do not wish to be tracked. Unlike the GPC described above, there is not a common understanding of how to interpret the DNT signal; therefore, our websites do not respond to browser DNT signals. Instead, you can use the range of other tools to control data collection and use, including the GPC, cookie controls, and advertising controls described above.
If you would like to appeal our decision with respect to a request to exercise any of your rights, please email us at privacy@along.org and explain the basis for your appeal.
Gradient Learning will not discriminate against you in any manner for exercising any of the above rights with respect to your personal information.
5. Additional Information for California Residents
While the CCPA does not apply to nonprofit organizations like Gradient Learning, we take privacy seriously and have chosen to inform our practices with the CCPA. Specifically, this means the below.
a) Data Subject Rights
In addition to the rights listed in section 4, California residents have the additional "right to know." This right allows you to request the following information about the personal information that we've collected about you in the past 12 months:
    Information about Data Collection
The categories of personal information that have been collected about you.
The specific pieces of personal information that have been collected about you.
The categories of sources from which we have collected personal information.
The business purpose for which we have collected personal information.
    Information about Data Disclosure
The categories of personal information, if any, that have been sold, shared, or disclosed for a business purpose.
The categories of third parties with whom personal information has been sold, shared, or disclosed for a business purpose.
Note that general details about data collection and disclosure are provided in this Privacy Notice and the Privacy Policy. If you would like to exercise your rights, email us at privacy@along.org. and follow the instructions in Section 4(a) above. If you would like an authorized agent to make a request for you, have that agent email privacy@along.org with the above information along with additional information sufficient for us to verify that the authorized agent is acting on your behalf.
b) Additional Disclosures / "Notice at Collection"
You have a right to receive notice of our personal information collection, use, retention, and disclosure practices at or before collection of personal information. We have described in fuller detail in this Privacy Notice the personal information that we collect, how we use and disclose it, and how long we retain it, but provide the following overview here:
Information we collect. We have collected the following categories of personal information from Visitors within the past 12 months: (1) identifiers; (2) internet or other electronic network activity; and (3) inferences drawn from internet or other electronic network activity. See Section 1 of this Privacy Notice for more details.
Purposes of collection, use, and disclosure. As described in Section 2(c) above, we do not "sell" or "share" personal information (as those terms are defined by the CCPA) of the users we have identified as Student Users. We may use teacher data for advertising purposes in ways that could be considered "sharing" or "selling" under the CCPA. In addition, we use and disclose the personal information we collect about you for one or more of the business purposes described in Sections 2 and 3 of this Privacy Notice.
Information we disclose. We have disclosed the following categories of personal information within the past 12 months: (1) identifiers; (2) internet or other similar network activity; and (3) inferences drawn from internet or other electronic network activity.
Third parties to whom we disclose. We have "shared" internet or other similar network activity of teachers and other non-student visitors to our website for behavioral advertising purposes, which also may be deemed a sale of such information, within the past 12 months to advertising and social network providers. We have also disclosed the personal information we collect as described in Section 3 of this Privacy Notice.
Retention of information. We only keep personal information for as long as it is necessary to provide the Services. In certain cases, we may need to keep personal information if the law requires a different duration, or as directed by the teacher or school. See the Privacy Policy for more details.
6. How to Contact Us
If you have any questions about our privacy practices that are not answered in this Privacy Notice or the Privacy Policy, please contact privacy@along.org.