Create stronger teacher-student connections
Along is a free online platform that helps educators connect with their students, setting them up for positive outcomes —even within the challenging realities of today's classrooms.
Sign up and use for free
Sign up for free
How Along builds meaningful relationships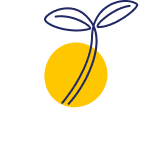 Create a positive school community
Activities created by partners, educators, and students with a lens of inclusivity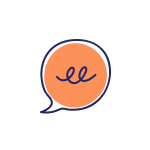 1:1 Teacher-student reflections
Research-informed reflection questions designed to build connections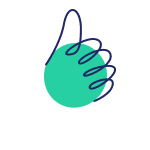 Easy to use platform
Teachers can set up and use with students in minutes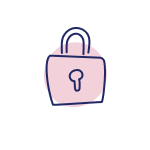 Data privacy commitment
Along is COPPA Safe Harbor and FERPA certified by iKeepSafe
Alyta,

Pasadena Independent School District's associate superintendent for campus development

"In order for deep learning to occur, there has to be relationships with students. When teachers know what makes their students tick and what they are passionate about, they can better help them and make their students feel connected to the classroom. Along is a tool that starts conversations and relationship building in a systematic way."
Designed with our partners for inclusivity and a teacher-student perspective
Along partners with researchers, experts in the field, teachers, and students to develop questions and resources designed to build and deepen student relationships and inform your teacher practice.
Benefits of positive relationships in schools
Relationship-building is a critical part of an effective and holistic education experience. Whether students are developing positive relationships with teachers or building student-to-student relationships in the classroom, establishing and nurturing healthy connections with others can greatly improve students' chances of academic and developmental success. In this article, we'll explore some of the benefits of prioritizing positive relationships in schools and discuss some of the different parties involved in fostering positive classroom relationships.
An effective educational journey typically involves more than just a single type of relationship. For example, there are teacher-student and student-student relationships in the classroom, but there are also student-principal and teacher-principal relationships at play as well. It's important to consider all types of relationships that might impact students' overall academic success and social development. It's easy to direct all your attention to teacher-student relationships because teachers often have the most visible direct impact on students' learning outcomes. However, ensuring positive student-student relationships and other kinds of relationships in education is equally important.
But exactly why is it important to build relationships with students? Prioritizing positive relationships in schools among students, teachers, and other adults is one of the best ways to improve student outcomes in many areas — not only do positive relationships in schools often lead to better academic performance from students, but they also promote healthy development in many other areas that will almost certainly be valuable to students throughout their whole lives.
Here are a few examples of the most significant benefits of strong, positive relationships in education:
These brief bullet points are just the tip of the iceberg when it comes to the benefits of positive relationships in schools. Let's dive into a more in-depth look at how positive relationships in classrooms can lead to better student experiences and some tips educators can use to build better relationships at their schools.
Positive teacher-student relationships
The importance of teacher-student relationships is often placed at the forefront of the discussion about school relationships — but it's often just as helpful (and necessary) to consider the factors influencing teacher-student relationships. Many background factors affect teacher-student relationships, such as ethnicity or race and the income level of the student's household. These factors must be considered and accounted for, but they are outside of educators' control to a certain degree. However, there are other examples of teacher-student relationship influences that educators can control.
One of the most important factors that impacts the development of positive teacher-student relationships is principals. They play an important role in students' education experiences by influencing teachers. Just as students need support in the form of healthy relationships with principals to learn effectively, teachers need healthy relationships with principals to teach and support students effectively.
How to build positive teacher-student relationships
Included in the many and varied responsibilities of a school principal is considering how to improve teacher-student relationships to ultimately improve students' academic and developmental outcomes. Here are just a few ways principals can contribute to the well-being of teachers and enable better connections between teachers and students:
Provide teachers with access to resources for mental health and other aspects of holistic well-being — even better: model the use of these resources and their recommended practices and lead by example.
Monitor the effectiveness of team structures, and re-evaluate and improve them when it becomes necessary.
Communicate consistently with teachers regarding both necessary job information and staff members' well-being.
Identify and offer ongoing professional development resources for teachers that are relevant to the needs of the school's population.
Teachers, principals, and others in school leadership positions can turn to best practices like these to learn how to improve teacher-student relationships in schools.
Why is it important to build positive relationships with students?
Once an educator understands why it's important to build positive relationships with students, the next piece of the puzzle are the how's. There are a lot of different benefits that come from building relationships with students. Research suggests one of the most noticeable advantages is the effect of teacher-student relationships and a greater ability to learn.
Principals primarily impact student outcomes indirectly through the way they support opportunities to improve relationships between teachers and students. In general, effective principals increase the likelihood that students will have access to effective teachers. Research commissioned by the Wallace Foundation indicates that increasing the effectiveness of a school's principal by one standard deviation (the same as improving from the 50th percentile to the 84th percentile) improves students' math scores by 0.13 standard deviations and students' reading scores by 0.09 standard deviations on average.
There are even more benefits of teacher-student relationships besides the clear academic benefits. Here are a few other ways good relationships between teachers and students can result in better learning experiences:
Improve student attendance
Prioritizing teacher-student relationships can also be a potentially effective way to increase attendance. Students are generally more likely to show up to class when they know the teacher actually cares about their success and wants to support them.
Increase motivation
Similar to attendance, students' motivation levels can also improve when teachers spend time and effort developing positive relationships with them. When students know their teachers are on their side and willing to support them however possible, there's more of a possibility that they are motivated to learn and give their full effort.
Manage behavior
Developing positive teacher-student relationships also helps students develop healthy social and behavioral skills. Students who are struggling with discipline or organization often react poorly when their teachers treat them like problems — on the other hand, teachers who build strong relationships with students who struggle behaviorally may be able to encourage growth and ultimately change the poor behavior.
Positive effects of teacher-student relationships
For many years, researchers have studied the value of the teacher-student relationship. Research like the Wallace Foundation's study about the way principal relationships affect students' academic outcomes provides significant evidence for the positive effects of teacher-student relationships. Examining staff-student relationships and their impacts can tell us quite a bit about how to improve learning experiences for students.
Here are a few of the most important elements of positive teacher-student relationships over which teachers are usually able to exercise some degree of control:
Communication
Healthy relationships of all varieties are usually built on strong communication — teacher-student relationships are no exception. Teachers that understand their students and the best way to communicate with them can make it easier for students to learn and overcome challenges.
Mutual respect
A teacher-student relationship is more likely to be successful if it is built on trust. Teachers who show their students respect are  more likely to inspire their students to not only succeed, but to excel.
Emotional safety
Students usually feel more comfortable engaging openly in lessons when they feel that they are safe from judgment. Part of building effective teacher-student relationships is often ensuring students feel like they're allowed to struggle and make mistakes.
Building community in the classroom
Developing positive educational relationships is about building community in the classroom. While the importance of relationships in education can be seen in how positive relationships improve student outcomes, community in the classroom can impact teachers as well. The distinction between more receptive, motivated students and more effective teachers is important because both are essential for a positive learning experience.
Why is building community in the classroom important? An effective learning environment is a partnership between teachers and students — when both sides of the partnership are equipped with the resources and support they need, it often enables them to strengthen these partnerships more easily.
The power of relationships in schools does not end with academic achievement. A study from the University of Missouri found that building relationships in the classroom community not only improves students' abilities to learn but also improves teachers' abilities to teach soft skills such as compassion and other prosocial behaviors. This study highlights how the power of relationships in schools extends to many aspects of a student's overall development.