How Along builds stronger communication in the classroom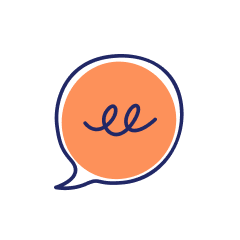 1:1 Teacher-student reflections
Research backed reflection questions designed to build connections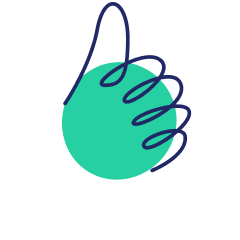 Easy to use platform
Students can respond via audio, text, or video, however they feel comfortable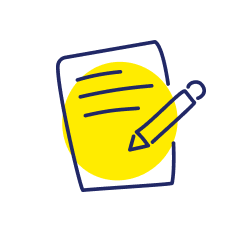 A teachers toolkit
Classroom activities and educator practices to create connection—all in the platform.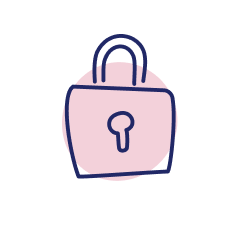 Data privacy commitment
Along is COPPA Safe Harbor and FERPA certified by iKeepSafe.
Kelli,

Teacher – Along User

"Teachers are able to connect with students in a way they haven't been able to before."
Designed with our partners for inclusivity and a teacher-student perspective
Along partners with researchers, experts in the field, teachers, and students to develop questions and resources designed to build and deepen student relationships and inform your teacher practice.
Resources for teachers
Research-based tools can be incredible resources for teachers. Teaching requires complex thought, planning, and processes. It can be really difficult to plan a lesson plan without teacher resources for classroom management and lesson implementation. Utilizing materials often recognized as teacher resources – printables, software, gamification, and other methods can be a game changer in the classroom. Teacher resources can be found in many different ways, such as by visiting a brick-and-mortar teacher resources store, or by searching for a teacher supply store online. There are many different kinds of teacher resources, physical and digital. Each tool and resource can be applied differently depending on the teacher, their educational style, and the content being taught.
Many teachers use outside resources to help with their lesson planning, classroom management, and relationship-building. Along is a free online teacher-student connection builder created to help close the connection gap between teachers and students inside the classroom. Along, a TIME Magazine 2022 Innovation of the Year, uses research-backed reflection questions to foster authentic conversations between teachers and students. These types of research-backed resources for teachers can take something that would have otherwise required a lot of work outside of school hours and transform it into something simple, scalable, and enjoyable to do.
Free resources for teachers
A study conducted in 2018 by the National Center for Education Statistics found that 94% of educators fund their classrooms from their own pocket without reimbursement. Knowing this, the importance of free resources for teachers cannot be overstated. As previously mentioned, there are lots of free lesson plans for teachers that can be found online. However, lesson plans aren't the only free resources for students and teachers that can be shared. Along, the teacher-student connection builder for fostering meaningful relationships, is completely free. That's right, free! Along is provided at no cost by Gradient Learning, a nonprofit organization that brings communities, schools, and families together in pursuit of meeting the needs of every student.
You may be wondering, what's the easiest way to share teaching resources? PDF formats are widely the most distributed file type because any browser can open, download, and print PDFs without the risk of editing the content within. However, many online resources are housed entirely within a cloud-based platform or have desktop software that requires no paper resources at all.
Classroom resources for teachers
There are many different types of classroom resources for teachers, such as classroom management resources, free lesson plans for teachers, homework management software, and tools that help build teacher-student relationships. A lot of free teacher resources, printables, and other downloadable tools can be found online through teacher resources websites or shared alongside other tools like Along. Along is provided totally for free by Gradient Learning.
Scholastic lesson plans are an important part of education. Lesson plans help teachers manage time and learning objectives, plan accordingly for the necessary required materials, and plan for activities related to the subject matter. There are many teaching resources and PDFs available for educators to learn, try, and share with others to advocate for education best practices. Utilizing classroom resources for teachers can transform a difficult educational space for both teachers and students. If a teacher is feeling overwhelmed or pulled in many different directions, their students likely feel the negative impacts of that. Free classroom resources and tools can help lighten the load and make sure that learning outcomes are being met and that teachers and students are taking care of their mental health.
Digital resources for teachers
While paper resources and printables can be useful in the classroom, digital resources for teachers are also a great asset to any teaching strategy. Digital tools and technologies can be used for all sorts of needs within education, from behavioral management, homework assignment, keeping track of grades, or relationship-building. Digital tools for the classroom can be found online and many of these resources are free. For example, Common Sense Education promotes effective online teaching tools and champions digital tools for the classroom. While there's no definitive or exhaustive digital tools list, beginning with this informative source is a great place to start.
Along is one of many digital tools for students and teachers. Along is a tool that schools, teachers, and educators can use to prioritize student well-being, as well as social skills. Alongallows teachers to interact and view all of their students' responses. Along is an incredible example of an interactive classroom technology tool used to create engagement between learners and teachers. There are many online teaching tools for teachers freely available, and don't hesitate to try them out!
Interactive resources for teachers
Interactive resources for teachers are especially important, as promoting a high level of interactivity within the classroom can improve student engagement. Many websites for teachers provide examples of interactive activities and examples of how to utilize online resources for students inside the classroom. Free online resources for teachers, such as Along, are built around promoting interactivity and creating a way for students and teachers to build authentic relationships with each other. Using interactive online learning resources for students is incredibly important as studies have shown that if students enjoy learning inside the classroom, they will continue to pursue learning and developing their skills in their own time.
Online learning resources for teachers and students can have a significant influence on the way teachers and students interact inside and outside of the classroom. Teachers have more free time because they are no longer responsible for manually creating every resource they use to teach. Students enjoy learning in a way that makes engaging in classroom activities feel fun and by interacting with teachers who care for and respect them. That is the key reason online resources such as Along were designed – to foster those types of relationships between teachers and students. This allows learners and teachers to engage with each other on a variety of research-backed reflection questions and promote healthy emotional growth.
Resources for teachers' mental health
The importance of mental health for teachers cannot be emphasized enough. According to a recent National Educators' Association survey, 55% of teachers are considering walking away from the profession entirely. COVID-19 was a tumultuous time for educators, and taking care of the mental health of teachers in the new normal is essential if we mean to do anything about the teacher shortage across the nation. It is important to seek out resources for teachers' mental health to give them the support and help that they need to be happy, healthy, well-adjusted, and fit for the classroom. In addition to seeking professional help and support from family and loved ones, joining teacher support groups is another great way of creating a network of professionals who understand a similar struggle. Searching for teacher support groups online can also be effective if teachers are struggling to feel understood and cared for within the walls of their own buildings.
COVID-19 showed educators, administrators, and parents alike just how important mental health for teachers is.Many teachers leaving the profession. as And, current educators may have fewer resources while also attempting to provide mental health support for students in addition to their regular duties. Along is a free online teacher-student connection builder that was created to help build authentic relationships in a manageable, scalable way that helps teachers better understand their students.
Wellness resources for teachers are incredibly important and should be top-of-mind for administrators as we all adjust to the new normal of life after COVID. During this time of adjustment, Along is a free tool for teachers to help them connect with their students with very little prep time.