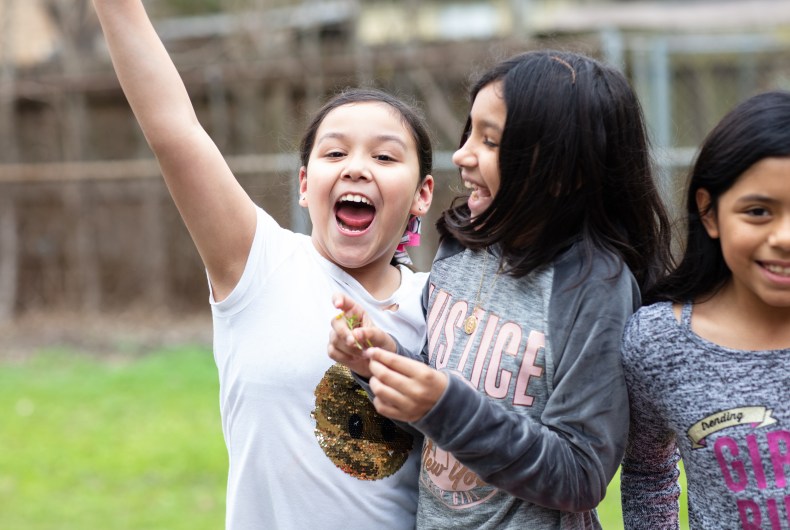 Let's face it — the summer days are getting shorter. But just because school is right around the corner doesn't mean you can't take advantage of these final weeks. Here's a list of 10 must-try ways to end your summer on a high note.
#1: Visit your outdoor happy place. 
There's nothing like a trip to the park, the beach, or a trail to relax and refresh. (We're also big fans of pools, lakes, and campsites.) Getting out in nature is the quickest way to feel centered and energized. So pack a bag with the strongest SPF, your favorite snack, and that novel or podcast you've been wanting to finish. Kick back and experience the sun and breeze before class is in session.
#2: Test your culinary skills
Before the actual testing season starts, practice new recipes in the kitchen. Cooking is an excellent way to destress and have fun trying something new. While you're at it—play around with easy recipes to incorporate into your school schedule. There's nothing better than having a meal ready and waiting for you after a busy day. Extra points for freezing meals ahead of time.
#3: Catch a nap
Ah, those precious moments of shuteye. Indulge in a midday nap or two because it's summer, and you deserve to R E L A X. Early alarms and deadlines are looming.
#4: Make time for reflection
There's no question that educators and students have felt the impacts of the pandemic over the last year and a half. We understand how much you've had to adapt, from distanced learning to changing protocols. As the new school year approaches, take time to reflect on last year's experiences. Name successes like a breakthrough with a student, having a class of smiling faces, or a deepened dedication to education.
#5: Set year-end goals
Now is the perfect time to visualize what you want to achieve before year-end. Take a few moments to identify opportunities or challenges you want to overcome. Next, write down actions you can take to grow or reach your goal. Place your list in a spot where you're sure to see it. A daily reminder will help center your day.
#6: Help students with first day jitters
The first day of class is challenging for both teachers and students. It's intimidating for students to face an unfamiliar environment, meet new teachers, and face anxiety about making friends. Help students feel seen and heard before they step foot in the classroom. With Along, you can introduce yourself before the first day, helping students ease back into school mode.
#7: Start a new hobby
Keep your mind fresh with fun activities like cross-stitch, watercolor painting, herb gardening, or whatever suits you. A creative outlet will help keep you energized all year long. Plus, hobbies make great topics to discuss in the classroom and in one-on-ones. Use Along to share your new hobby with students. After all, cross-stitch is a great conversation-starter.
#8: Watch all the shows or read all the books
Spend a day binge-watching your favorite show or power-reading that YA series you've meant to check out. Got a guilty pleasure like reality tv? We won't judge! Wear cozy sweats, pop some popcorn, and make it a marathon weekend.
#9: Clean out the clutter
Step into fall without extra baggage weighing you down. Have a house project you've meant to do? Got extra items piling up the garage? Plan a weekend to get organized. Clean out those cluttered spaces, donate unused items, and toss out the junk. Start the year off with a clean slate.
#10: Most importantly: Set up a system for connecting with students
Along understands the importance of building meaningful relationships with students. That's why we've made connecting easier for everyone. Along's technology fits right into how students prefer to communicate. Whether video responses, audio reflections, or text messages, Along creates a secure channel of communication to foster positive relationships. Along is designed to streamline and support educators' one-on-one check-ins with their students—leaving you with additional time to develop more engaged students. 
With stronger connections (and a frozen meal or two in the freezer), this new school year is sure to be a good one. 
Learn more about Along here.