Can classroom technology
bridge

the teacher-student

connection gap?

Along is a free online platform that helps educators guide their students as they foster authentic connection and learn how to relate—even within the challenging realities of today's classrooms.

Sign up and use for free

Sign up for Free
How Along builds meaningful relationships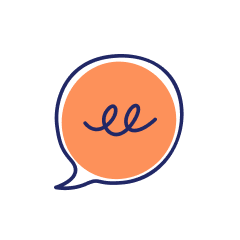 1:1 Teacher-student reflections
Research backed reflection questions designed to build connections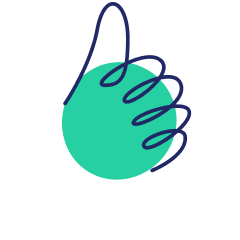 Easy to use platform
Students can respond via audio, text, or video, however they feel comfortable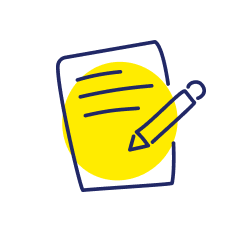 A teachers toolkit
Classroom activities and educator practices to create connection—all in the platform.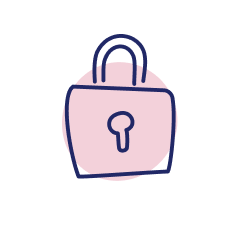 Data privacy commitment
Along is COPPA Safe Harbor and FERPA certified by iKeepSafe.
Kelli,

Teacher – Along User

"Teachers are able to connect with students in a way they haven't been able to before."
Designed with our partners for inclusivity and a teacher-student perspective
Along partners with researchers, experts in the field, teachers, and students to develop questions and resources designed to build and deepen student relationships and inform your teacher practice.
Technology for educators
The worlds of technology and education are ever-changing. As technology evolves, teachers must have access to the top ed-tech tools 2022 has to offer to support their students. Along is a free teacher-student connection builder that has been earning recognition by trusted, independent sources. Common Sense Education named Along a 2022 Best Tool for Back to School in the Social and Emotional Well-being category.
One of the primary concerns of parents and educators in the wake of COVID-19 was the well-being of their children and students. When schools were closed to keep students safe, the social outlet of hundreds of thousands of children was shuttered. Without a technology tool, it can be difficult to intentionally craft connection time between students and teachers, or between students within an educational setting. Along provides meaningful, research-supported reflection questions that teachers can select for their students. While the teacher films a response to the reflection question, their students can choose to respond with a video of their own, or with a written or audio-recorded response.
The responses are sent directly to the teacher. The teacher can then respond to individual students or back to the whole class. This type of intentional technology for educators can be an incredible tool for creating stronger relationships within the classroom. There was a lot of new technology for the classroom that 2021 introduced to the world, but the industry only continues to grow and change. As new technology is introduced, the number of helpful technology tools that educators can add to their toolkits increases. Technology should support educators in the classroom and help create a better learning environment for their students.
Technology for teachers in the classroom
The importance of technology tools in the classroom can't be overstated. There is more teaching technology available now than ever before, and these tools exist to aid educators. While there is certainly no exhaustive list of technology tools and equipment names, there are organizations like Common Sense Education that exist to recognize and share the use of helpful technology tools. PDFs outlining best practices, use cases, and tips and tricks for teaching tech can also be found online. These PDFs are usually created by teachers, for teachers, to share success stories and help the wider educator community overall.
A common technology tool's definition and examples would be something like a smartphone. A smartphone is a map, a cookbook, a camera, a search engine, an arcade, and more – all in one pocket-sized tool. In the same way, technology tools for the classroom seek to make the lives of educators and students easier and more enriching. Along is a great example of the use of technology in the classroom to enhance teacher-student connections.
Technological tools in education
Innovative teaching tools can make all the difference in a classroom. Educators carry an enormous workload – and many times furnish their classrooms out of their own pockets. Free technological tools in education, such as Along, can take processes that usually require careful planning and execution, such as relationship-building, and provide a framework to help lighten the load. Examples of educational technology tools might not be as high-tech as you think – for instance, SmartBoards were the crazy new thing all the classrooms were using ten years ago. Nowadays, however, they are practically standard issues in many education settings.
Examples of teaching tools also include tools that simplify classroom administrative management, such as homework assignments and deadline trackers. Let's break down some technology tools' definitions and examples. A technological teaching tool is anything that helps make teaching easier. That's not to be confused with a digital teaching tool, which is usually 100% online or software-enabled. A laser pointer could even be included in a list of technological tools examples! It's not quite as intimidating as it may seem. The importance of technology tools should be celebrated, not feared. Technology tool PDFs are great resources to revolutionize teaching and learning.
Technology tools for teaching and learning
Many innovative teaching tools help educators create a more effective and efficient classroom. From classroom tools that deal with administrative management, such as homework assignments and attendance, to tools like Along, which help develop students' wellbeing, there are lots of technology tools and examples available. Teaching tools have seen a lot of change in the last twenty years and even in the past decade. Technology tools for teaching and learning greatly impact a classroom environment.
Tech tools for teachers can support educators by assisting with paperwork processes as well as relational planning. Community and communication are important parts of education. Students and teachers who struggle to interact in a friendly or personal manner have a connection gap that can be distracting in an educational setting. If there is no connection between the teacher and the learner, it is less likely that a student will feel comfortable in the classroom. It is possible to bridge this gap with technology tools. Examples of bridging this connection gap with technology are with a tool like Along. This tool allows students and teachers to connect while promoting social skills in students.
New technology for the classroom since 2020
There is an abundance of new technology for the classroom. 2020 saw the rise of COVID-19 and as the popular saying goes, necessity is the mother of invention. Much of the technology used in education today was born out of a need to manage classrooms during the pandemic. Even the current trends in education that 2021 brought to light were riding the wave of changed education during COVID. With teachers and students dispersed across the nation, innovators got to work to create the educational technology trends 2022 is currently celebrating, even after the pandemic has ended. The technology used in education today is meant to help students and teachers improve their classroom learning experience.
Whatever the new technology in education, 2021 revealed that teachers needed to be able to connect with their students despite physical distance. Along, which is available totally for free, was created to close the connection gap between teachers and students in a fun and easy way. The elevation of connection between students, their teachers, and their peers can promote an overall healthier lifestyle as society works to include well-beinginto our list of priorities. Educational technology examples can include tools like Along and others that help improve the classroom environment.
Technology tools for the classroom
Technology tools for the classroom are important aids to support teachers and learners. There are lots of different types of technology tools, including digital tools for the classroom. These are tools that are often cloud-based or software-enabled. Digital tools are ones that primarily use the internet, whereas a technology tool can be anything that uses a machine in some way. Technology tool examples could be some like we've previously mentioned, the SmartBoard or the laser pointer – but they could also be tools like Along or Kahoot, which are digital tools.
Technology tools for students' benefit are among some of the most important uses of ed-tech. While technology tools can support educators in their role, the primary beneficiary of that support is the students. For example, Along was created to foster authentic conversations between teachers and students. Common Sense Education thought it was one of the best technology tools for the classroom 2022 had to offer! If you're looking for more ideas on how to incorporate ed-tech in your classroom, searching for a technology tool PDF would be a good place to start. Along offers PDF resources for parents, educators, and school leaders to assist in the implementation and ensure students get the most out of the tool.
Interactive classroom technology tools
The importance of technology tools has only been made more apparent in the last few years. Interactive classroom technology tools are especially important as they work to bridge the gap between students and teachers in the classroom. Digital tools for the classroom can help keep students interested in the learning material and can increase student engagement. During the pandemic, keeping students focused on the matter at hand could be much harder. Although many schools are back to in-person learning now, the long-term effects of the pandemic on students have yet to be fully revealed and understood. Utilizing technology tools for teachers can help create more scalable systems where educators can rely on more than just their own hard work to engage with their students.
When teachers use tools in the classroom that build connections, the impact could be incredible. While there are many types of technology tools, examples of interactive tools would be ones like Along and Kahoot. The function of these tools is to create interactivity between students and their teachers. Along is a prime example of an interactive technology tool. Creating connections between students and teachers is a great way to make your classroom a more welcoming place to be.